International Science Culture and Sports Association (ISCSA), was established in December 2010 and started its activities in 2011. It has a strong network, almost from more than 50 countries, and its headquarters is located in Ankara, Turkey.
ISCSA hostedits 1st International Conference in 2012 with in the 5th International Great Festival of Ankara. The 2nd International Conference washeld in Antalya, Turkey, in 2013; the 3rd in Sarajevo, Bosnia Herzegovina, in 2014; the 4th in Ohrid, Macedonia, in 2015; the 5th in Turkestan, Kazakhstan, in 2016. Besides, it started hosting its international Eurasian Conferences (IECSES) in 2016, and the second IECSES was hosted in 2017, both in Antalya, Turkey.
ISCSA has been supported by many Turkish and international universities, ministries, agencies, associations. ISCSA also received support from world leading sport for all organization, TAFISA.
Now the association is also cooperating with several international associations and agencies in order to carry out projects for the benefits of societies and humanity.

The 6th International Congress of UBİKS washeld on April 25-27, 2018 in Lviv hosted by the State University of Lviv Body Culture State,Ivan Franko State University also supported this congress.
As of 2016, International Eurasian Sports, Education and Society Congress (IECSES) and congress with the International Jury Mixed Art Exhibition have been organized in Turkey. This congress and exhibition was held in Antalya in 2016 and 2017 and thanks to these events sports and cultural festivals were organized with hundreds of young people attendance.In 2018, Mardin Artuklu University hosted the congress and the exhibition and for the future it is planned to be held in different cities in the following years.

UBİKS wishes to make its 7th International Congress in Azerbaijan / Ganja since the city received the title of European City of Sport in 2019,with the support and cooperation of thecity of Ganja in Azerbaijan on June 18-21,2019. Our congress will be hosted by Ganja State University and the Congress will be supported by Agrar State University.

For the previous editions of our conferences, you can visit the Previous Conferences link on the left menu.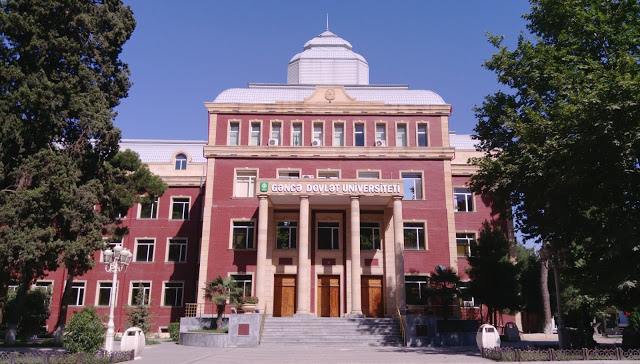 LOGIN PANEL

You should register to the web site in order to submit your article. If you have already registered, you should login to the web site